AeroGarden Farm 24 Review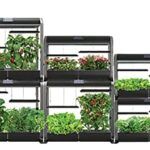 Before we get to our AeroGarden Farm 24 Review, let's look at a few of the key details about this gardening system. First, what are the different units? We will look at them all: 24Basic, the 24Plus, the 12XL, and the 24XL. After you've read these details, you'll be better equipped to make a decision about which one to purchase.
What are the AeroGarden Farm 24 Units?
The AeroGarden Farm 24 units are hydroponic garden systems of varying sizes that allow you to grow numerous varieties of vegetables and herbs at once. I have several AeroGarden units and they have never let me down.  I really enjoy having fresh herbs and veggies all year round!
The AeroGarden Farm 24 units are Aeroponic grow systems and they offer these benefits:
ALWAYS HOMEGROWN: FRESH & SAFE – AeroGarden has been providing fresh, safe food options for over fifteen years and is the market leader for indoor hydroponic growing systems
VERTICAL GARDENING – The stackable, modular design of the Farm gardens lets you connect multiple gardens for a living wall that can feed your entire family
SMARTEST GARDEN ON MARKET – Manage all AeroGarden features from setup through harvest using your Smart Device or the garden Control Panel. Receive helpful reminders to add water and nutrients, and easily access insightful tips and one-touch customer support to help you get the most from your hydroponics growing system
The Farm 24 units set up quickly, so you can get back to collecting all the recipes you'll soon be making with your amazingly fresh herbs and veggies. It's easy to put together, and then it's just a matter of filling your garden with water and their patented plant food, dropping in the included seed pods, launching the touchscreen and you're good to go!
Hydroponics
The AeroGarden systems grow plants by using hydroponics, which doesn't require soil. It also grows plants 2-5 times faster than those grown in traditional methods. Another great feature of the AeroGarden is that it can be connected to WiFi or Amazon Alexa (or simply just use the touch screen like I do). It also comes with a free app, which is compatible with both IOS and Android. Because it grows plants indoors, it doesn't have to worry about cold temperatures and can provide fresh plants year-round.
It can also be programmed to automatically add liquid nutrients and water when needed. And thanks to its many features, it can even be controlled remotely from your phone or tablet.
Ease of Use
The AeroGarden Farm is easy to set up and has automatic reminders to add nutrients and water. Its WiFi-enabled control panel lets you adjust its settings and can be programmed to turn on or off the light at regular intervals.
Want garden fresh tomatoes in the dead of winter? No problem! How about beautiful petunias for months on end with no florists fees? Done and done. And if you ever get a seed pod from the 70+ varieties on offer that doesn't sprout, just give them a call! They have a germination guarantee and you will get a new seed pod in the mail to you lickety split.  This happened to a friend of mine and AeroGarden had new seed pods over to her in no time.
So get growing!
AeroGarden Farm 24Basic Description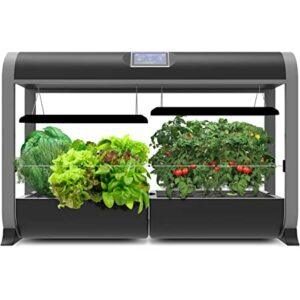 This AeroGarden Farm is a multi-purpose indoor farming system that uses hydroponics, a method of growing plants without soil. This method grows plants two to five times faster than traditional methods. The system is connected to WiFi and works with Amazon Alexa, and you can use the AeroGarden app to monitor your plants. The system is perfect for indoor growing, so you don't have to worry about cold weather. You can enjoy fresh vegetables and flowers all year long.
The Farm 24Basic features two separate LED lighting systems and two reservoir bases. Each reservoir base can hold up to 12 seeds. This model is easy to store and can be stored on a countertop, providing you have enough space. However, this unit is more efficient if you stack it with other Farm models.
The Farm 24Basic has two automatically adjusting 60W LED grow lights, giving your plants the full spectrum of sunlight they need to grow, and grow quickly!
AeroGarden Farm 24Plus Description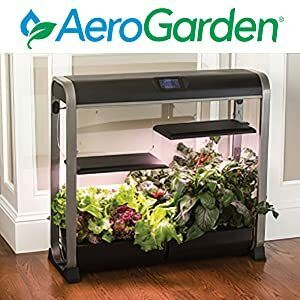 When it comes to indoor gardening, the AeroGarden Farm 24Plus is a great choice. The product's 24 seed pods allow for the growth of most types of plants. It produces a yield of the same size as a typical six-foot-square garden outdoors. These units are great for all types of plants, including lettuce and herbs, but not for tubers such as potatoes or radishes. It is larger and taller than the 24 Basic. Its features include Vacation Mode, a split garden side, two 60W grow lights, plant food, automatic light sequence, and system alerts.
The AeroGarden Farm 24 Plus features a built-in LED light system that adjusts for different plant growth stages. This ensures that vegetables get the proper amount of light they need to grow at their maximum potential. It also comes with a water and food reminder, which helps you maintain your plants at the right level at all times. The Farm 24 Plus is the most expensive model in the AeroGarden line, with a Wi-Fi control system, dimmable LEDs, and a vacation mode.
AeroGarden Farm 12XL Description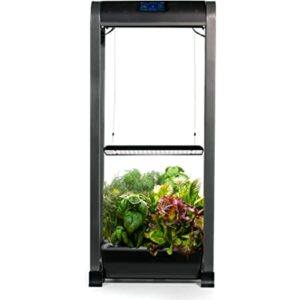 The AeroGarden Farm 12XL is the ultimate indoor gardening system. With its stackable design, it allows you to easily grow as many as twelve plants at a time. The system automatically delivers the nutrients and other essentials that plants need to thrive. It can be controlled by an app, Amazon Echo device, or a touchscreen control panel. It can grow a variety of vegetables and herbs up to 36 inches tall.
The AeroGarden Farm 12XL has the same advanced features as the Farm 24XL, but it's much smaller than the Farm 24XL. It can be stacked vertically, which gives you more space for growing plants. While the Farm 24XL is $200 more expensive, it provides almost double the yield. It's an excellent choice if you're growing a larger family or want to grow more plants.
This AeroGarden Farm system has over 150 seed pod products. It comes with the Grow Anything Seed Pod Kit, which is a blank seed pod that can be filled with the seeds of your choice. These seeds are recyclable and reusable. This model also features the exclusive AeroGarden Seed Starting System, which allows you to grow your seeds indoors.
AeroGarden Farm 24XL Description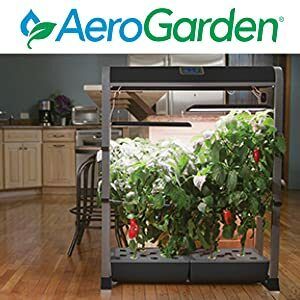 If you are interested in growing your own plants at home, the AeroGarden Farm 24XL is an excellent choice. This unit is equipped with two 60-watt LEDs and can grow 24 different plants at once. This product comes with a touch screen display and can be controlled from a smartphone app. It also features an automatic timer, so you can plant different plants at different times.
The AeroGarden Farm is the most versatile model in the family. It has a grow height of 36 inches, allowing users to grow a variety of taller and shorter plants simultaneously. Its dual LED lights allow you to control the amount of light on both sides of the garden.
Should I Buy an Aerogarden Farm 24?
There are a few pros and cons to choosing the right aerogarden for your needs. While the Farm 24 is one of the most popular growing systems on the market, you should know that there are other options, too. If you have a small garden, you may want to choose the Farm 24 Plus, which is the same model as the Farm 24XL, but with a smaller grow height. The Farm 24Plus is designed to fit into tighter spaces and costs less than the Farm 24XL model.
The Aerogarden Farm 24 Plus has 24 pods and is perfect for herbs, lettuce, and ripe cherry tomatoes. It also has vacation mode and split sides to allow you to grow different plants. It has two 60W grow lights and a system that alerts you when the plants need more light. Its 24″ LED grow light is better for growing vegetables that require more vertical space.
Another advantage of the AeroGarden Farms are their ease of use. They can be assembled in about fifteen minutes and are ideal for beginners. These fuss-free systems also allow you to harvest your vegetables regularly. You can harvest fresh herbs and vegetables all year long, with just a few minutes of maintenance. Because plants regrow according to growth cycles, each pod can last for well over a month.
Let's Compare
[amalinkspro_table id="5424″ new-window="on" nofollow="on" addtocart="on" /]
Related Posts
5 (8) Did you hear the story of a farmer who started growing strawberries? Yes? But, do you know he…

0 (0) Are "Organic" nutrients really better for your system or for your customers? Find out in this video from…
Please follow and like us: