Welcome to My Indoor Grow Systems. I hope you enjoy your time here and find the information useful.
MY STORY
I have lived from coast to coast to coast in Canada and I love to garden and grow things all year around. I started as a kid in my mother's garden in British Columbia to homesteading in New Brunswick.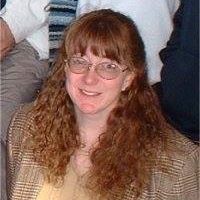 After spending over 12 years in Nunavut and not being able to have an outdoor garden space at all, I started looking at various ways to create indoor gardening spaces. I have since moved to a more hospitable climate but it still seems a shame not to be growing during those dark winter months.
NEEDS OF INDOOR PLANTS
Of course, in the great outdoors, plants can easily get what they need from the soil and rain to grow with minimal effort from the gardener. Indoor growing is different as your plants depend completely on you for their optimal growing conditions.
I have spent many, many hours researching in books and browsing different products as well as trying various ones out. My successes have varied but the lessons learned invaluable!
Happy houseplants are fairly easy but if you are serious about providing food for your family or expanding your growing efforts into a profitable business then there are many systems out there that can make your life oh so much easier. Remember, it's up to you to give your plants optimal conditions to thrive.
ITS EASIER THAN YOU THINK
Although giving your plants everything that they need in terms of space, nutrients, lights, etc., etc. may sound daunting at first, there are many pre-built systems out there that could be perfect for your needs.
I've already done the research and I've tried and tested many of the products out there. I aim to share my research and experience with getting my own hands dirty (the fun part!) and will be sharing the knowledge that I've gathered throughout the years, as well as the pros and cons of each.
Through this site, I hope to make your growing journey fun and to assist you in making decisions that will work for your specific needs and space requirements.
Don't be daunted by the number of systems out there. I will help demystify them and help you choose the one that is perfect for your own growing projects, whether big or small.  I hope you get the same joy in bringing the outside into your home as I have!
If you ever need a hand or have any questions, feel free to leave them below and I will be more than happy to help you out.
All the best,
DARLENE THOMPSON
myindoorgrowsystems.com
Related Posts
Did you hear the story of a farmer who started growing strawberries? Yes? But, do you know he gave into…

Are "Organic" nutrients really better for your system or for your customers? Find out in this video from expert Dr.…